Ok... here we go! Registration is officially open!
We aren't even 2 weeks out from the Fall Retreat and here we are planning for the Spring Retreat! I know I've said this before, but this one is filling up VERY fast!!! So, read on and plan accordingly!
A non-refundable $50 deposit is needed to guarantee your spot (and each of your friends if you are coming as a group!).
If you can't send your deposit, you can go ahead and send me your registration form and I will hold your spot until I start getting close to being full. And then, I can let you know so you can then decide what you need/want to do.
If you've emailed me and told me your intentions already or you told me at the retreat you were a "definite YES", I have reserved a spot for you. In order to GUARANTEE it, I will need your deposit. Some of you have advised you are mailing it. Thanks! Some have told me when you want me to charge your card. Thanks! Those all guarantee your spot! I will STILL NEED A REGISTRATION FORM from you so I have those DETAILS!!!
You can click
HERE
to get the Registration Form. If you print it, complete it, scan it and email it to me, that would be great! Or, you can print it, complete and mail it to me, that's good, too. I just really like electronic stuff... You know... save a tree! Getting the Registration Form helps me so much with my planning and keeping track of details. If you have any questions, just let me know! Click
HERE
to email me!
This is going to be SO much fun... but I guess I don't have to tell MOST of you that! I just love the fact that we are less than 2 weeks from the Fall Retreat and we are already filling up for the Spring Retreat! YEAH!
Put THIS on Your Christmas List!

Want to get your Retreat paid for?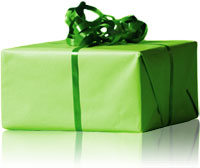 Or at least part of it?
Let your family and friends know what you REALLY want for Christmas!
They can contact me and purchase GIFT CERTIFICATES to help pay for part or all of your Retreat Fee!
Is that not a GREAT idea! Just forward this email to them and they can click
HERE
to email me and purchase them from me! Or they can call me at 417-880-2426 and we can do it by phone! I'll mail them a Gift Certificate to present at just the right moment and make YOU one Happy Scrapper!
It would work just as well for BIRTHDAYS, ANNIVERSARIES, or any other occasion you can think of!